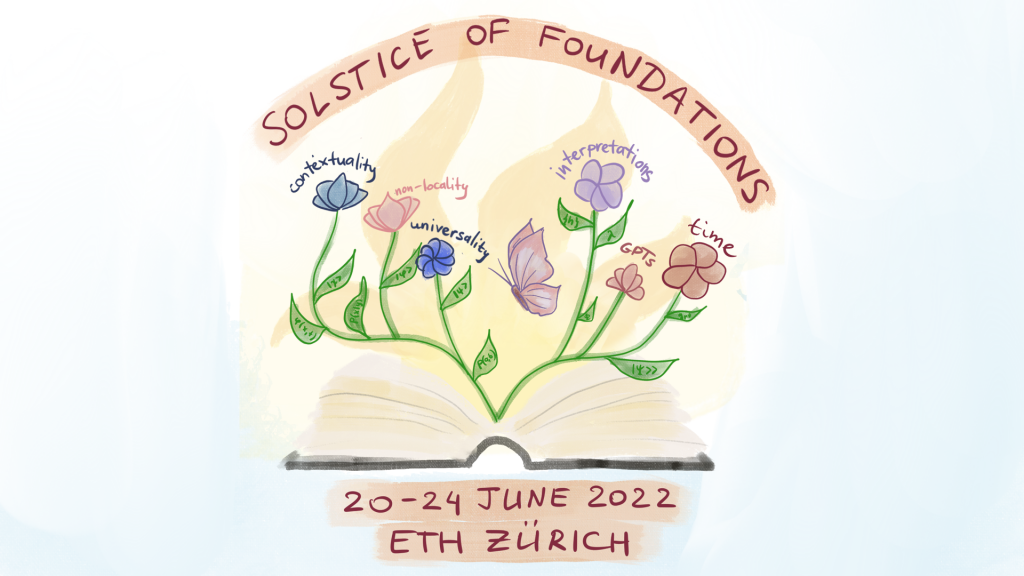 Welcome to Solstice of Foundations, a summer school on quantum foundations hosted by ETH Zurich and Squid. It provides a solid introduction to current approaches and problems within foundational research, and is tailored for junior researchers entering the field, like masters and PhD students, as well as postdocs.
Online attendance details
Lectures and programme
The school starts on Monday at 8:30 and ends on Friday around 15:00 CEST. A detailed schedule will be published by mid-May.
Lectures take place in room Room HCI J3, ETH Hönggerberg, Zurich. The school will be a hybrid event: all lectures will be streamed live, and the recordings will be publicly available after. Problem sessions will be both in person and online, and we will have a Discord server to support online participants.
Confirmed lecturers: